Upper Deck lost it's baseball license you say?
What would you say to an octo-cut-autograph of the 1927 Murderer's Row Yankees squad? How about an All-Time Great Home Run quad cut of Ruth, Mays, Aaron, and Bonds?
Sound good to you? For 2011 Upper Deck Legendary Cuts baseball, those cards could be in your collection or make you some sweet cash if you want to go that route.
Legendary Cuts this year features all cut autographs from a variety of subsets.
The Legendary Cuts subset is 200 cards featuring 91 Hall of Famers numbered to 35 or below. You could pull a Ruth, Clemente, Wagner, or Jackie Robinson.
The Legendary Black Cuts is a 400 card subset that focuses on the greatest franchises of all time. 75 possible Yankees players in this subset. Although I'm not a Yankee fan, there better be a ton of Red Sox in there too if you are talking about greatest franchises.
Finally, the hardest to get subset is Legendary Exquisite Cuts which is a 100 card set featuring the hardest to get autographs numbered to 5 or less. This includes all the major hits like President's, First Couples, and all those All-Time great cuts that you could pull.
Now I'm sure you want to know what you are getting in a box. Well, without the license you are taking a hit on what you are getting in a box. Gone are the days of multiple packs or one big pack of cards featuring a ton of players and then you get your hits. Upper Deck has taken a page out of the Leaf/Razor playbook and have made this product simple.
1 card per pack
1 pack per box
As I stated earlier, there will be one cut per box. So your card is going to be a cut autograph. I have a feeling it is either going to be one extreme or the other. It's either going to be a great value with a ton of nice hits or it's going to be extremely hit or miss. But at least when you open up your box you will not find any redemptions. That's right, this product is packing out with ZERO redemptions. I guess there shouldn't be any redemptions if the majority of the people in the product are dead, but it's nice nonetheless. Plus they finished up production earlier then expected so this will be in stores on June 2, 2011 for between $200-$250.
For those who are into historic autographs or want to take their chances on something huge, this product will be right up your alley. If not, I would stay away because there really isn't anything other then historic autographs and this is probably a product in which you won't want to build the set because of the price.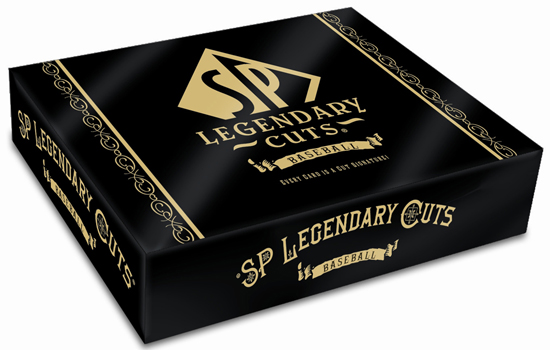 Note: We at Sports Card Blog have been able to secure the 2011 Upper Deck Legendary Cuts Checklist.